Aper S.r.l. company: 
to offer creativity to serve a future
Aper S.r.l. company was founded in 2008 by partners already operating in the sector, with the aim of investigating the design and production of industrial automation, both regarding the processing of polyurethane and associated products in  bedding, padded upholstery and sound-proofing. Aper S.r.l. has been created to automate, simplify and accelerate industrial processes, proposing solutions able to reduce labour, improve the finished product quality and ensure the safety of the operators. Principles that involve everybody in Aper and through which the company is able to offer creativity to serve a future in which the machines will perform the tasks involving heavy duty, which are tiring and potentially hazardous for heath, relieving the operators from activities not fit for human nature.
Aper S.r.l. company:
automatic machines for each industrial sector
Continual research and knowledge of industrial sectors in which the company operates have permitted Aper S.r.l. to develop and patent several types of machines, among which, for example the Spray Gluer AX-2 and the Roller Gluer AX-R. According to the order of the customer, Aper S.r.l. also constructs and designs automatic machines for each industrial sector, analysing together the feasibility, costs, advantages and throughput to obtain a competitive and successful product.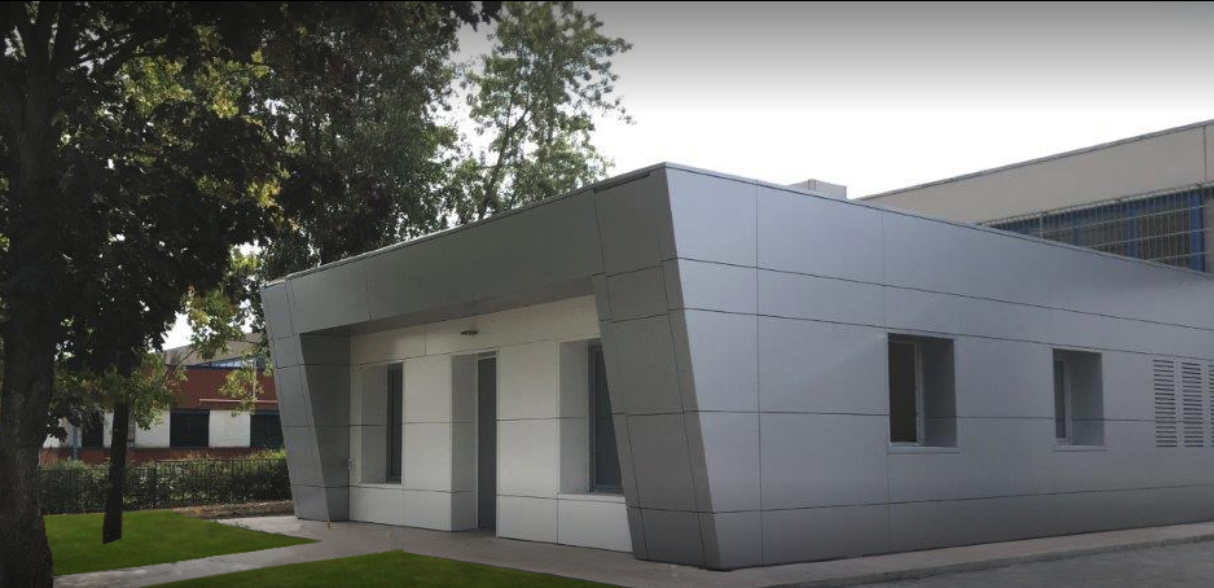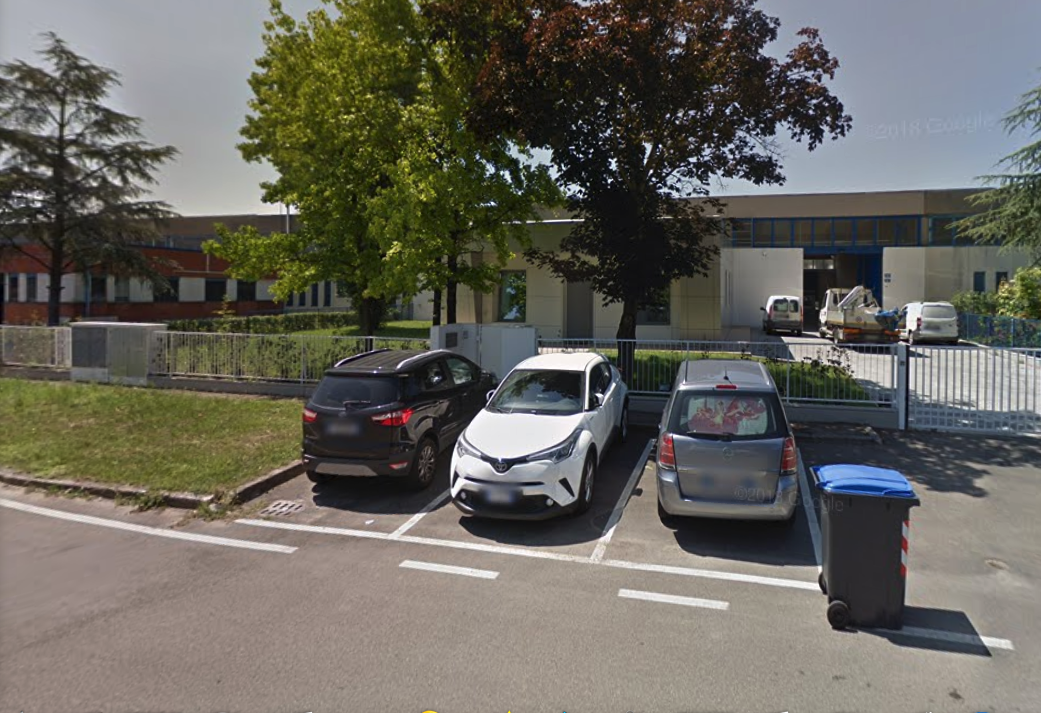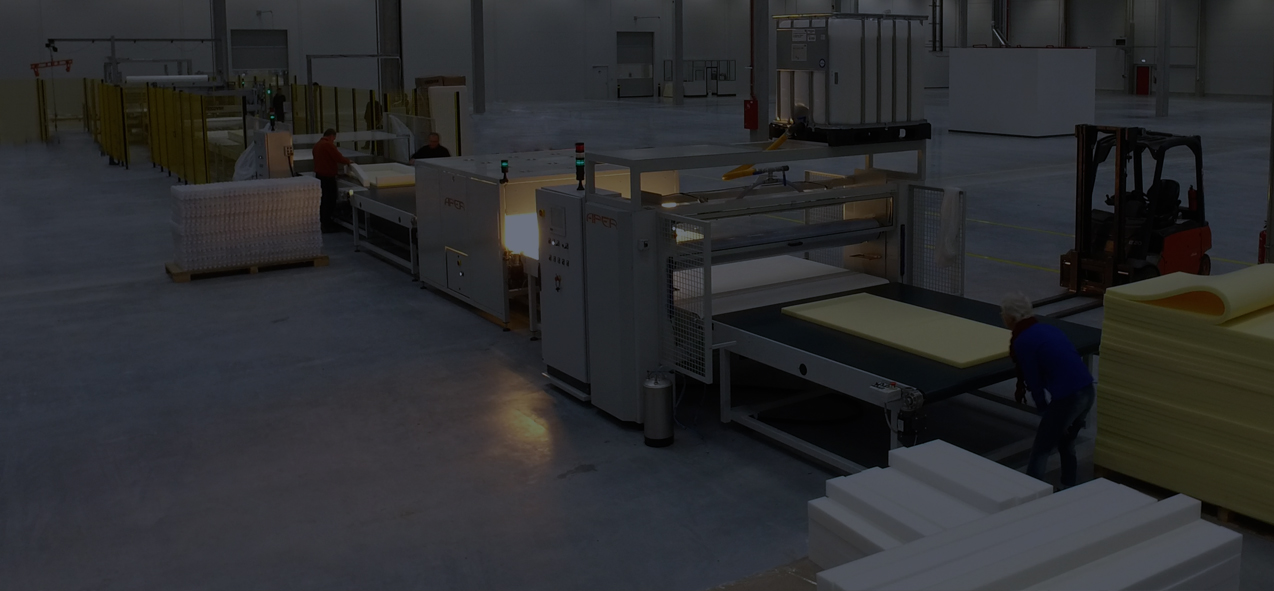 Reference Industries
Early with the start of business Aper products were geared to a variety of cross-industry applications, with the first focus on the mattress industry and the cushion and upholstered furniture industry. Continuously the experience gained in previous application fields are used to develop new product segments, application areas and industries like the sheet industry and thermo-acoustic insulation industry in order to offer our customers a wide and deep range from a single source.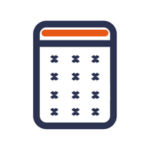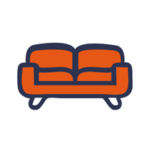 Cushions and upholstered furniture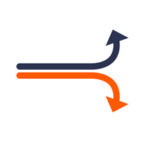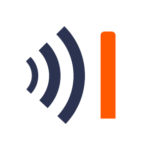 Thermo-acoustic insulation
Quality and reliability
Since its foundation, Aper Srl set ambitious objiectives regarding the quality and reliability of its products. Focussing both on customer needs and the ability to provide innovative solutions are the key factors for the creation of technically sophisticated yet easy to use automatic equipment, reducing the skill level required for their operators.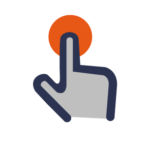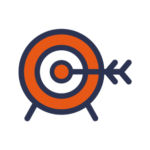 R&D Investment
Recruiting aggressive thinking, and leading-edge personnel is an incredibly powerful way to introduce constant and pratical innovation. As Aper Srl believes that reserach and development play an integral role in competitiveness, we bring relevant investments in line with our ambitions.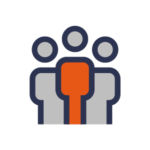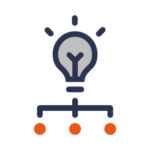 Customer centricity
As a market-driven Company, Aper Srl managed to increase their market share over the years on world market. Our product portfolio is in constant development, driven by customer demand.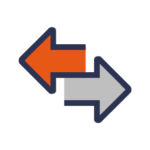 Prompt response to customer requests