Automated machines for bonding and matching process.
Aper is a leader in providing high-quality, innovative solutions that meet the demands of the rapidly evolving mattress industry. With automated adhesive solutions that can meet specific requirements, our technology can help mattress manufacturers  to work with less labor, less money, less material, less waste, less energy, less material waste, optimize productivity, and improve quality.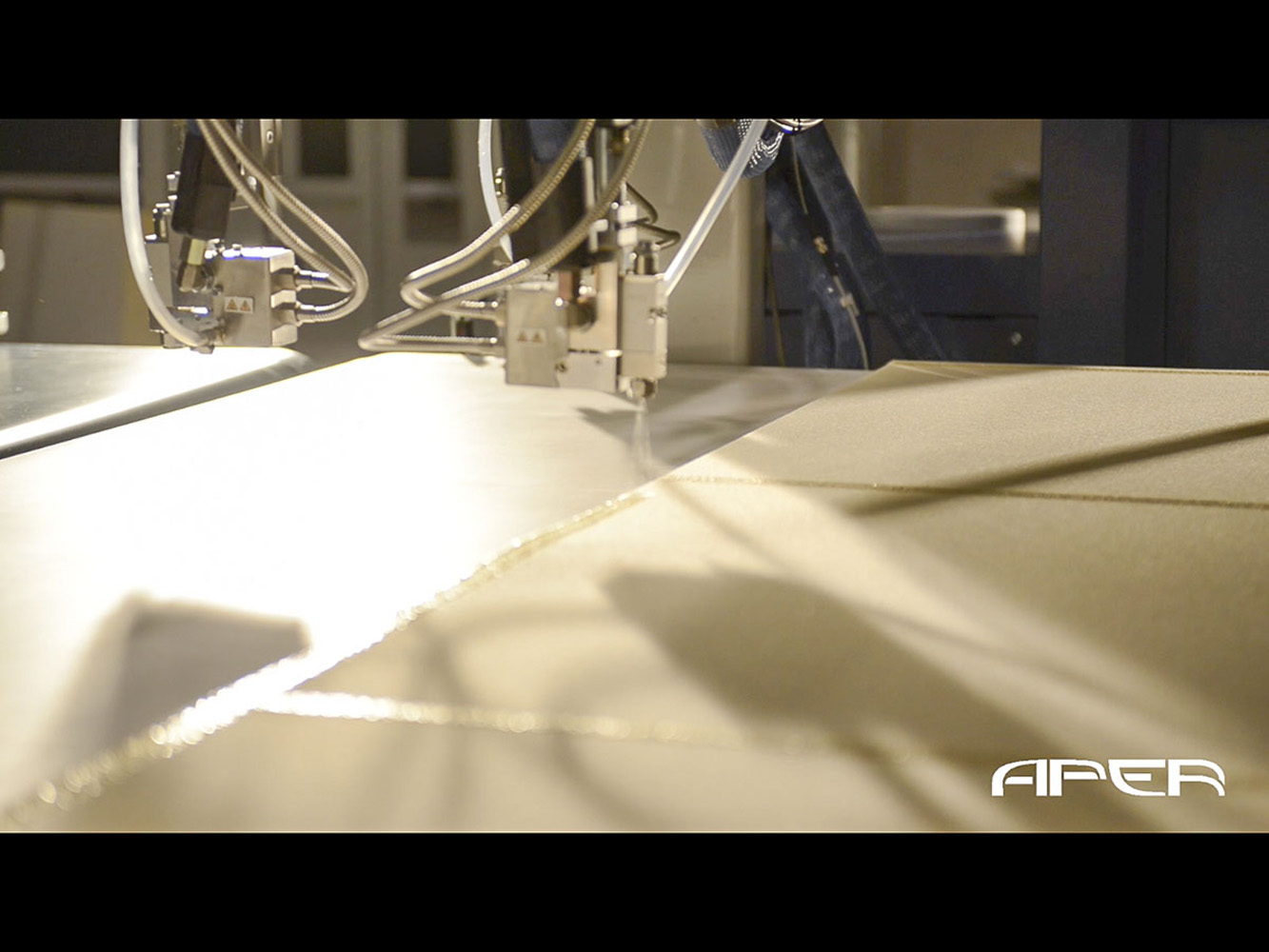 Bespoke Solutions.
At Aper, we believe in providing customized products and solutions to each and every customer. By tailoring solutions to your specific needs, our products can help you increase production, automate processes, and reduce glue usage.
Innovative Products.
We are constantly striving to innovate and develop new products that respond to a demanding and constantly evolving market. Our mission is to anticipate the needs of the polyurethane market and provide highly efficient solutions that meet the needs of our customers.
Environmental Sustainability.
Aper's product range is designed with environmental sustainability in mind. Our innovative solutions for mattress assembly have a minimal environmental impact, making them the ideal choice for manufacturers seeking to lower their carbon footprint.
1.Material Innovation
Our automated gluing systems are designed to bond even the most difficult and innovative materials used in the modern mattress industry with precision and ease.
2.Efficient Adhesives Sytems
Our bonding systems are faster and give the adhesive higher tack than previous systems, leading to faster drying times and greater efficiency in your assembly process.
3.Suitable Solutions
Aper's flexible automation solutions ensure high efficiency and are tailored to the needs of the market. Our resources and experience guarantees O.E.E. greater than 85% according to the World Class Standard.
Our Products and Services
1.Aper's Solutions
Aper's laminating and spraying technology helps to minimize adhesive consumption and curing time up to 50% less than our competitors' roll coating machines. Our fully automated solutions enable you to optimize your assembly operations while saving time and making financial savings.
2.Automation and Efficiency
Our customised automation solutions allow the loading of polyurethane sheets, and we offer unique and patented machinery that automates the mattress assembly process, so you can produce a high-quality final product with labour savings and cost efficiency.
3.Flexible Mattress Design
Aper's vast range of products allows for complete customization of the type of mattress produced. Whether single or dual component, roll-on or spray applications, our gluing machines will simplify the assembly process, complemented with adhesives of exceptional quality.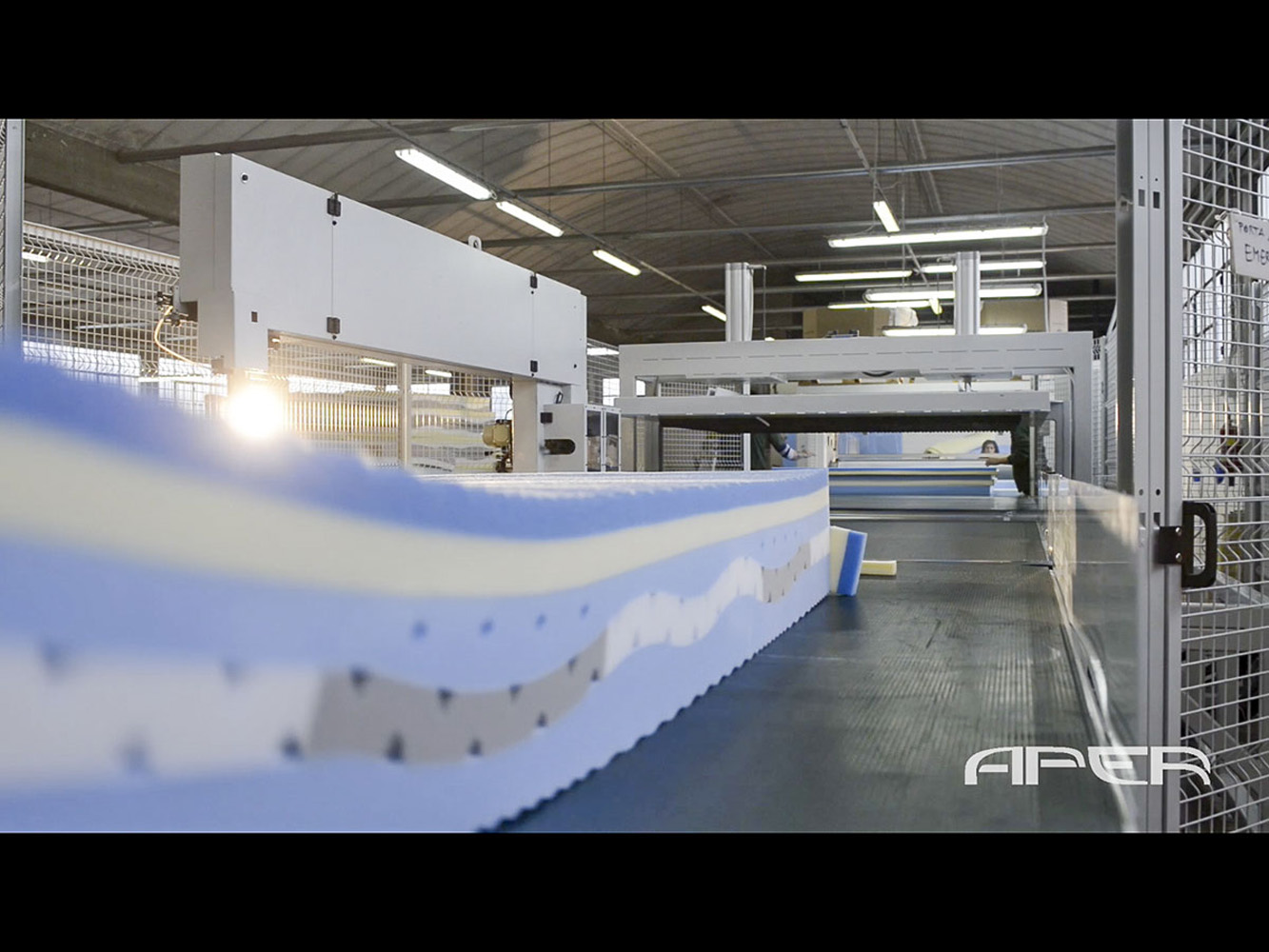 Efficient Assembly Process
APER can provide a unique solution to optimize your mattress production, increasing efficiency, quality, and an O.E.E. greater than 85%.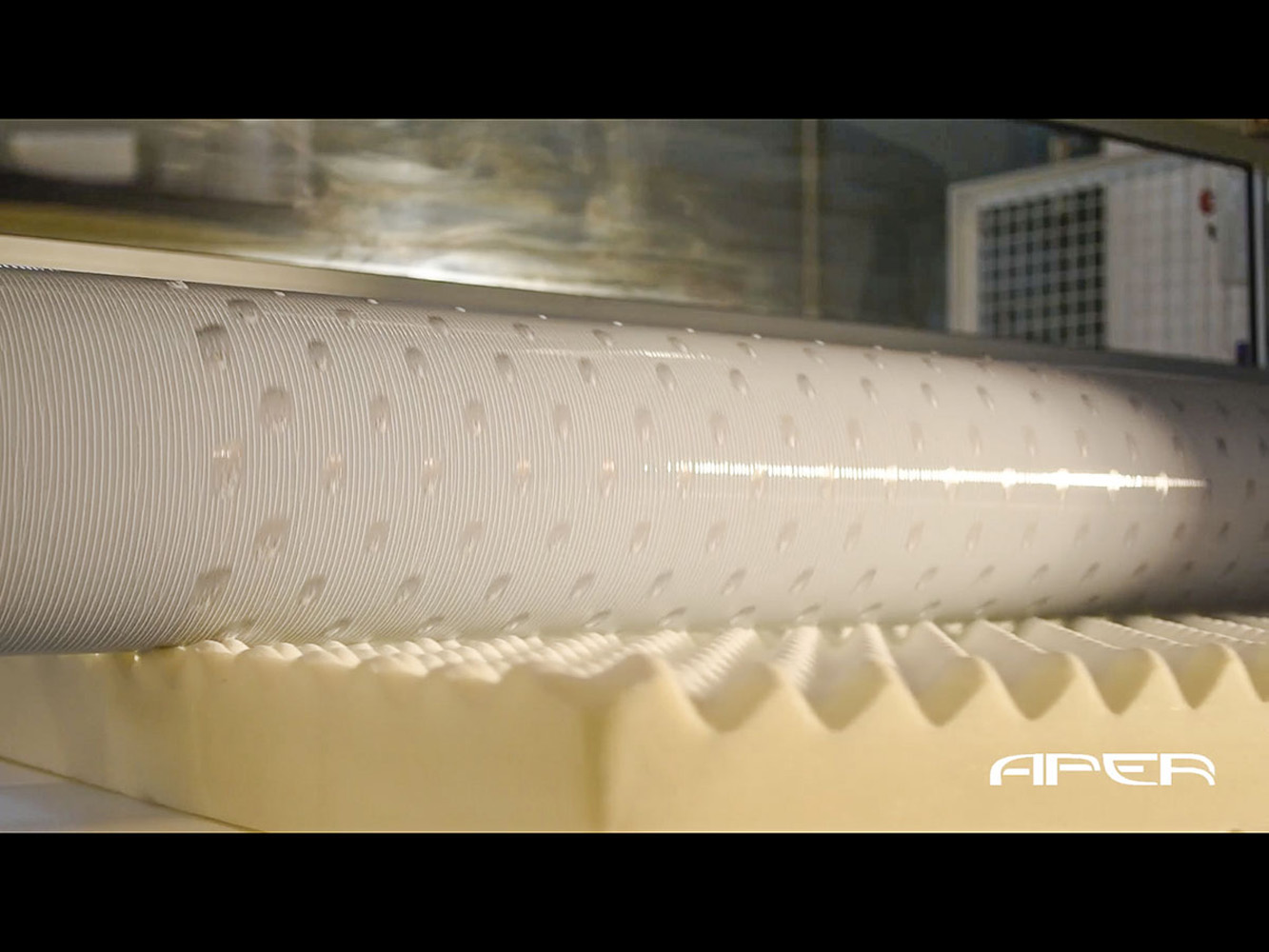 Innovative Machinery
Our recent introduction of patented, automated machinery sets us apart from our competitors, providing you with highly advanced technology in an industry that is constantly evolving.
Quality Materials and Design
The new era of mattress design demands innovation, solution-oriented thinking and automation. APER's process for gluing layers ensures that each mattress you manufacture meets the highest standards of quality, design, and environmental responsibility.
European Market
Starting out in the European market, it didn't take long for Aper to make a name for itself as a reliable, high-quality manufacturer of automated gluing systems.
USA Market
With our recent expansion into the US market, we continue to establish ourselves as a major player in the automated adhesive industry.
Reliability and Innovation
Our rapid success is a testament to our commitment to providing reliable, high-quality products and innovative solutions that meet the needs of our customers in an ever-changing market.
Continuously adapt to the ever-evolving needs of the polyurethane market.
Offer unique and highly efficient automated solutions that reduce cost and labour, while also conserving energy and reducing waste.

Lead the way in innovation and be recognized as a market leader in the automated adhesive systems industry.
Minimizing Waste, Maximizing Quality
Less Waste
With Aper's innovative solutions, manufacturers of foam, pocket, and bonnell mattresses can reduce waste and assembly time, while still producing an outstanding final product.
Maximized Quality
Our automated systems are designed to increase production efficiency and maximize quality control, ensuring that each mattress produced meets the highest quality standards.
Competitive Advantage
With Aper's technology, manufacturers can gain a competitive advantage in the market, by optimizing production, minimizing costs and increasing quality across their product range.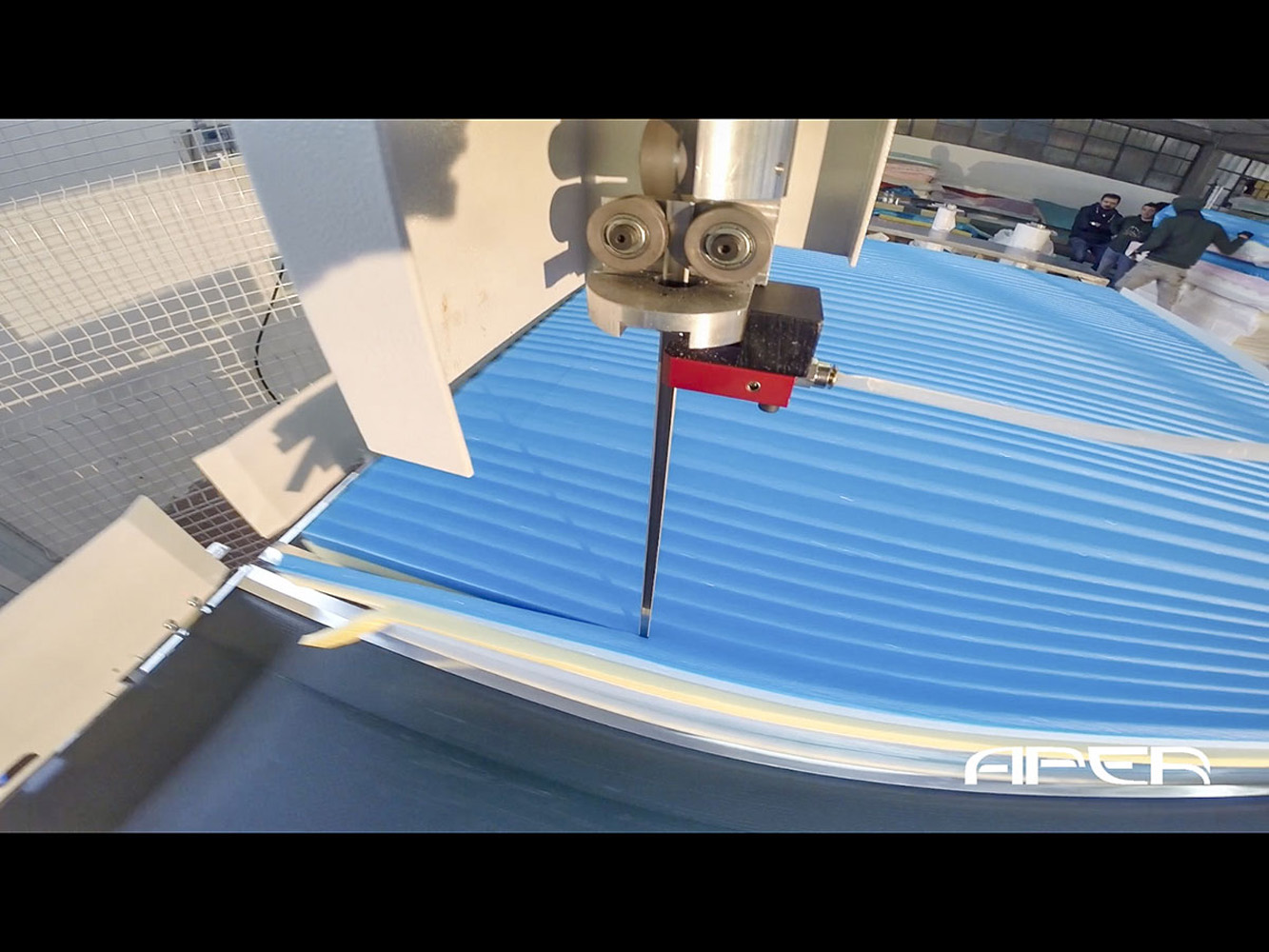 Innovative and High-Technology Machinery
Aper's machinery sets a new standard in automation and innovation. Our commitment to using the best technology and materials means that our machinery is some of the most advanced in the industry.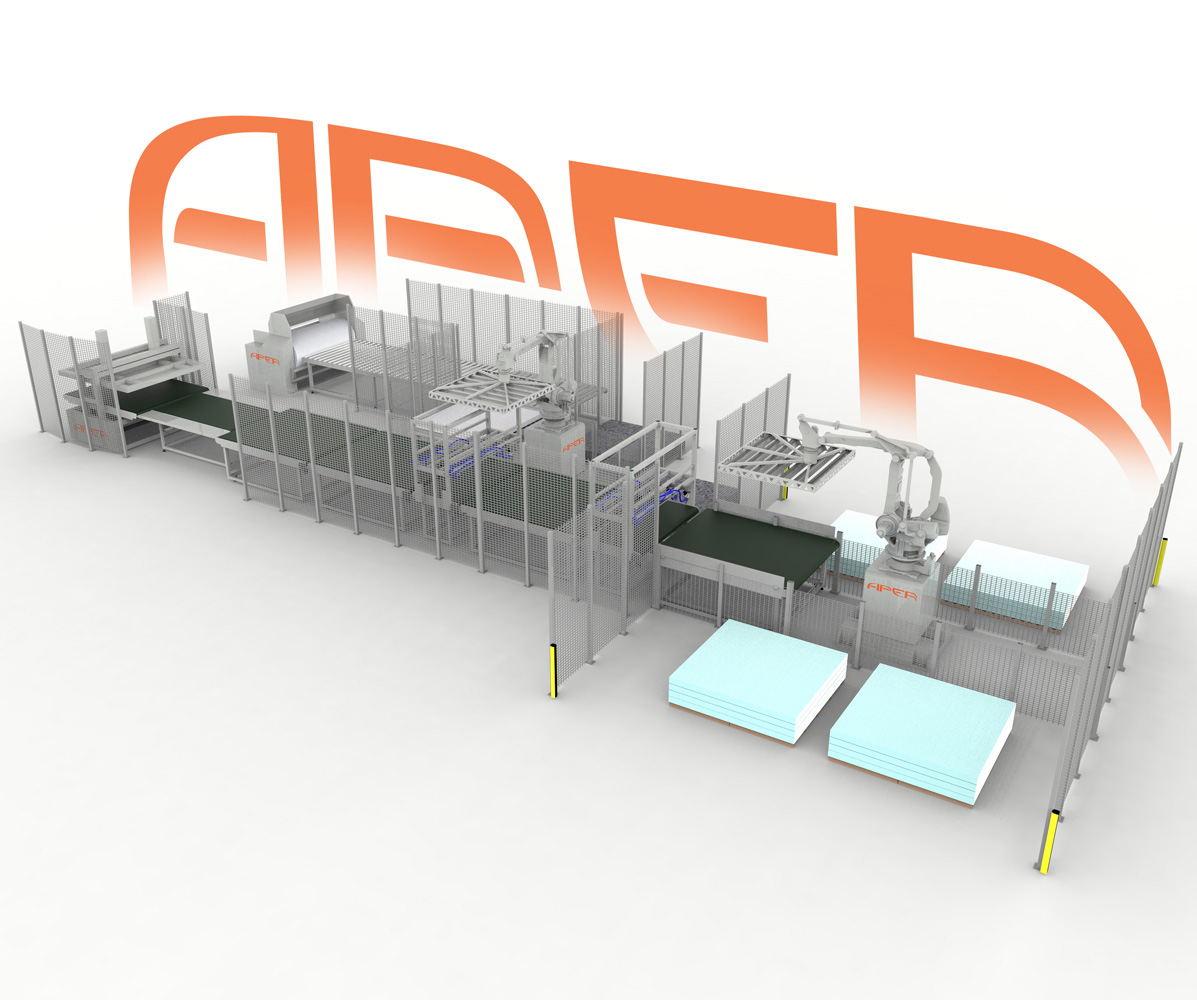 Efficient Automation Processes
Our custom-built automation systems are tailored to the specific needs of our clients, optimizing the production process and maximizing efficiency.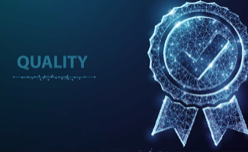 Unbeatable Quality Control
Our automated systems enable you to maintain strict quality control, meaning that every mattress you produce is of the highest quality.
A Bright Future with Aper
Aper will continue to grow and establish itself as a major player in the automated adhesive industry.
We will continue to innovate and tailor our products and solutions to the constantly-evolving market, providing customized options for each and every customer.
We will maintain our commitment to the environment, developing products and solutions that have minimal impact on the environment.