PALLETIZER FOR PACKED MATTRESS CORES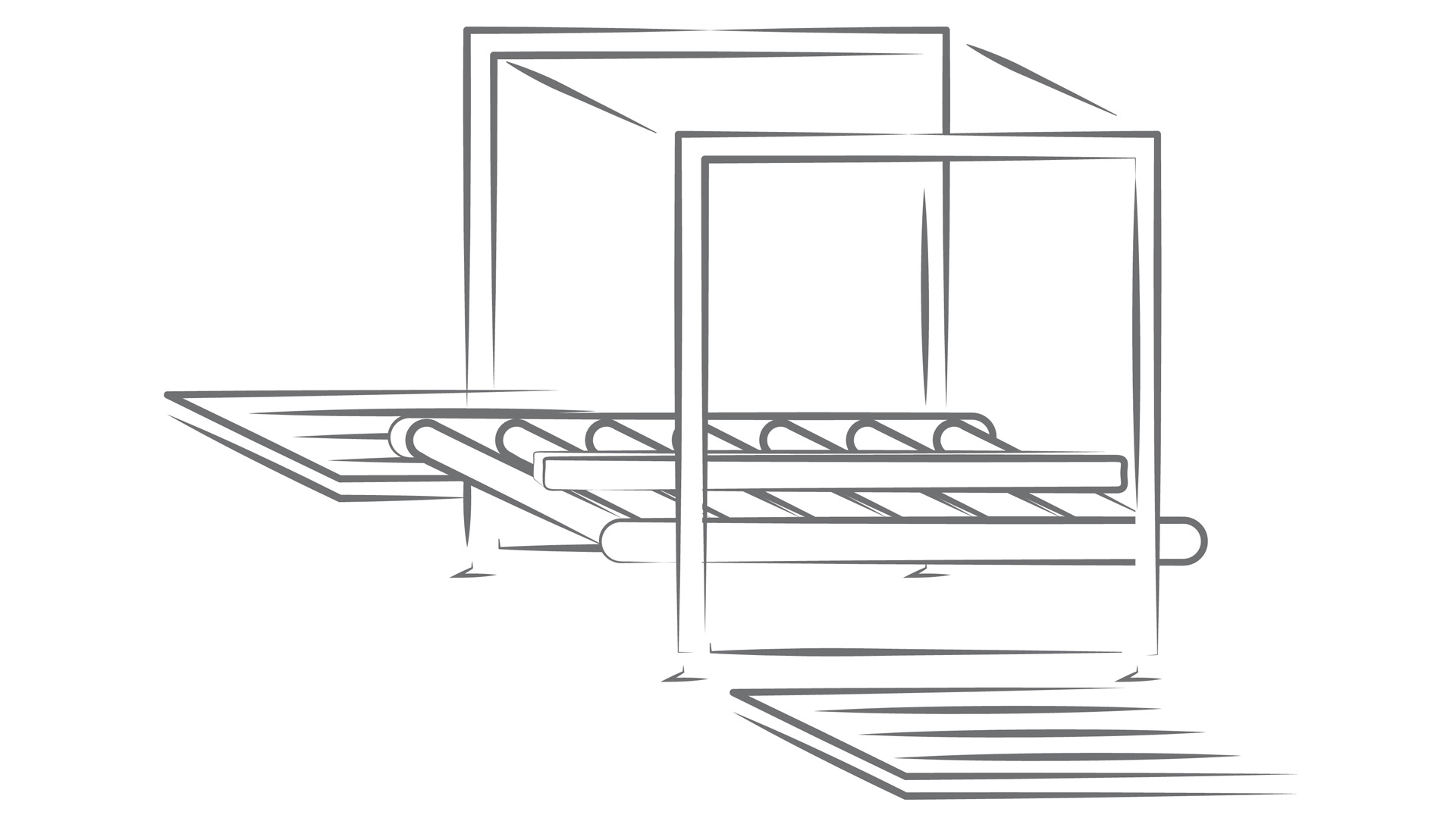 AX-SP palletizer packet mattress. The AX-SP palletiser has been designed to automate the unloading and storage process of sacked mattresses. The perfect palletising takes place through a motorised roller system that allows them to slide without friction, and with the precise arrangement of the mattress on the pallet. The AX-SP palletiser is able to palletise single mattresses, double mattresses or combinations of the same.
It has been designed to have two storage zones respectively on the right and on the left  of the central structure, so that it is not necessary to ever interrupt the production cycle. The power of the motors installed, the strength of the frame and the most modern advanced technological components permit the AX-S palletiser to work with precision to reduced cycle times so that it never causes a bottleneck on the line where it is installed. 
The AX-SP machine integrated in an APER gluing line makes it possible to automate the unloading and palletising operations, thus solving problems regarding manpower, logistics and space.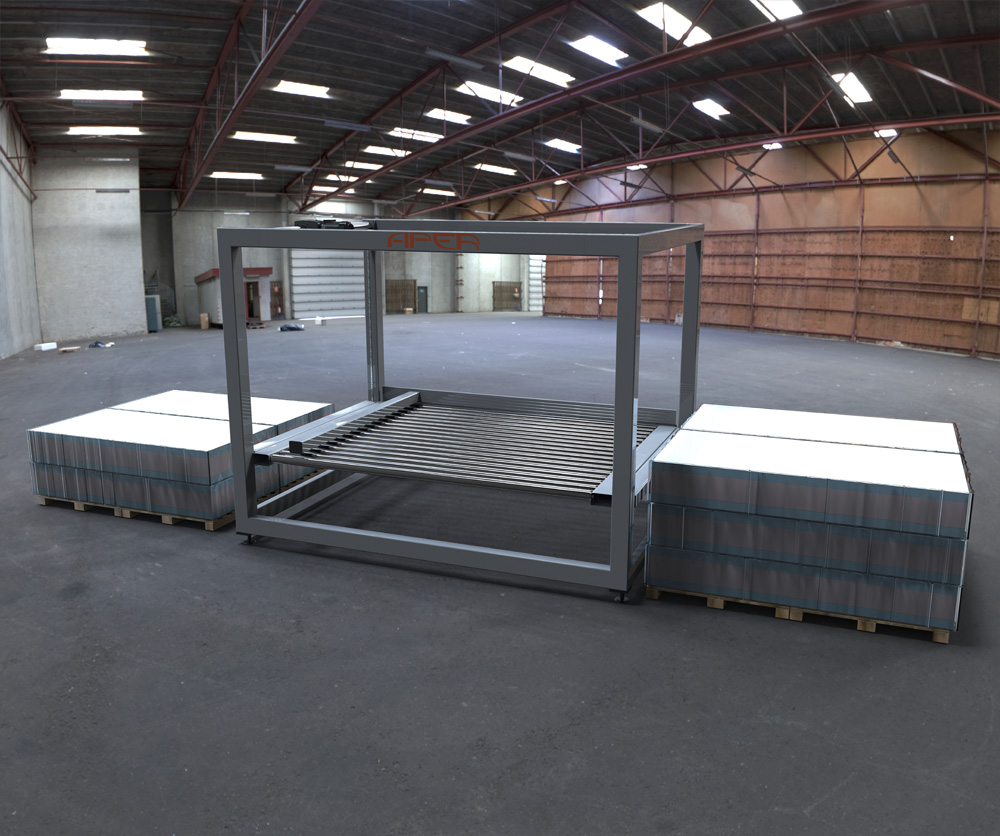 AX-SP palletizer packet mattress
COMBINED ACCESSORIES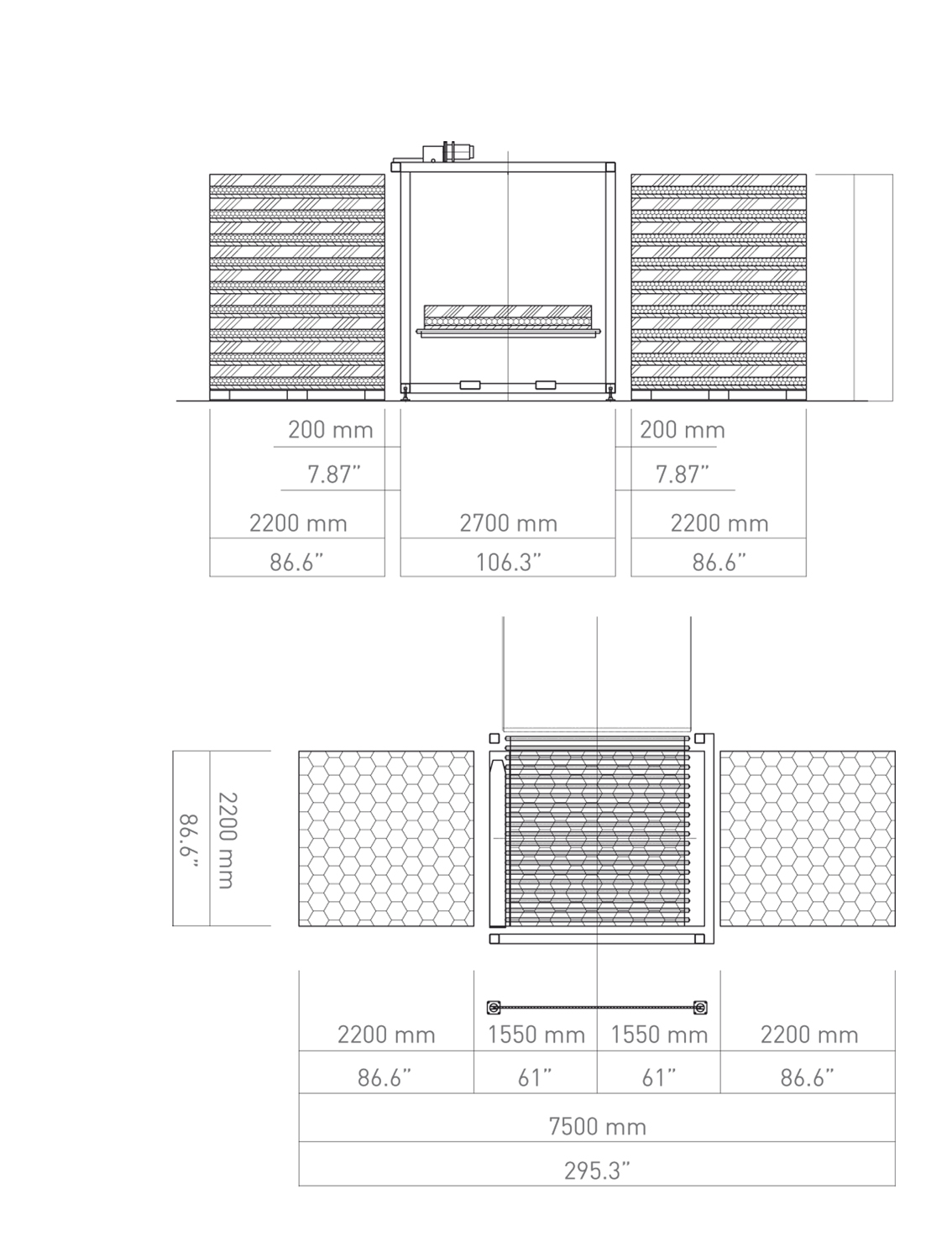 AX-SP palletizer packet mattress
AX-SP palletizer packet mattress
SPECIFICATION
| PRODOTTO/PRODUCT | AX-SP |
| --- | --- |
| Voltage (v – ph – hz) / Voltaggio | 400/480 V – 3 ph – 50/60 Hz |
| Current (amps) / Amplificatori di corrente | 16 |
| motor type / Tipo di Motore | 1 AC and 2 Brushless |
| | BAR | PSI |
| --- | --- | --- |
| Air pressure / Pressione dell'Aria | 6 | 87 |
| | NL/min | CFM |
| Air consumption / Consumo dell'Aria | 10 | 0,670 |
| | Kg | Ibs |
| Weight / Peso | 1600 | 1323 |
| | mm | inch |
| | L-W-H | L-W-H |
| Dimension / Dimensione | 3100-3100-2800 | 106-106-110,2 |
| Usefull area / Zona Utile | 2200-2100-2400 | 87-83-94,4 |