FOAM ENCASED MATTRESS RAIL GLUING SYSTEM





AX-L/ICT Foam Encased Mattress Rail Gluing System. Mattresses side members gluing machine. The AX‐L machine is a machine patented by APER that has been designed to automate the glue-spreading on both sides of the pad that forms the mattress, both in the mattress version with pocket springs and in the version with bonnel springs. The AX-L applicator machine can work with either single-component or bi-component water base-glues It is managed by a PLC touch screen that aided by the electronics installed, is able to automatically detect the dimensions of the side member and adapt the nozzles to this position.
The AX-L machine consists of a side member handling system and a delivery group that adapts to the dimensions of the part to be glued so as to perform a rapid, clean and accurate application over the entire surface of the pad.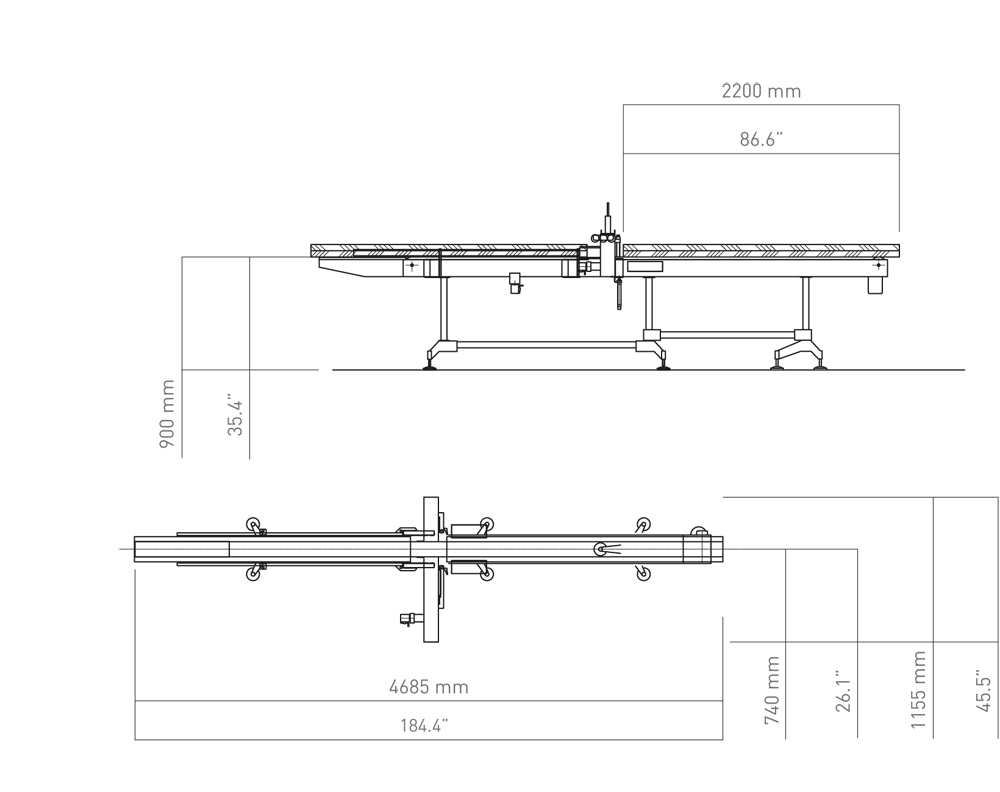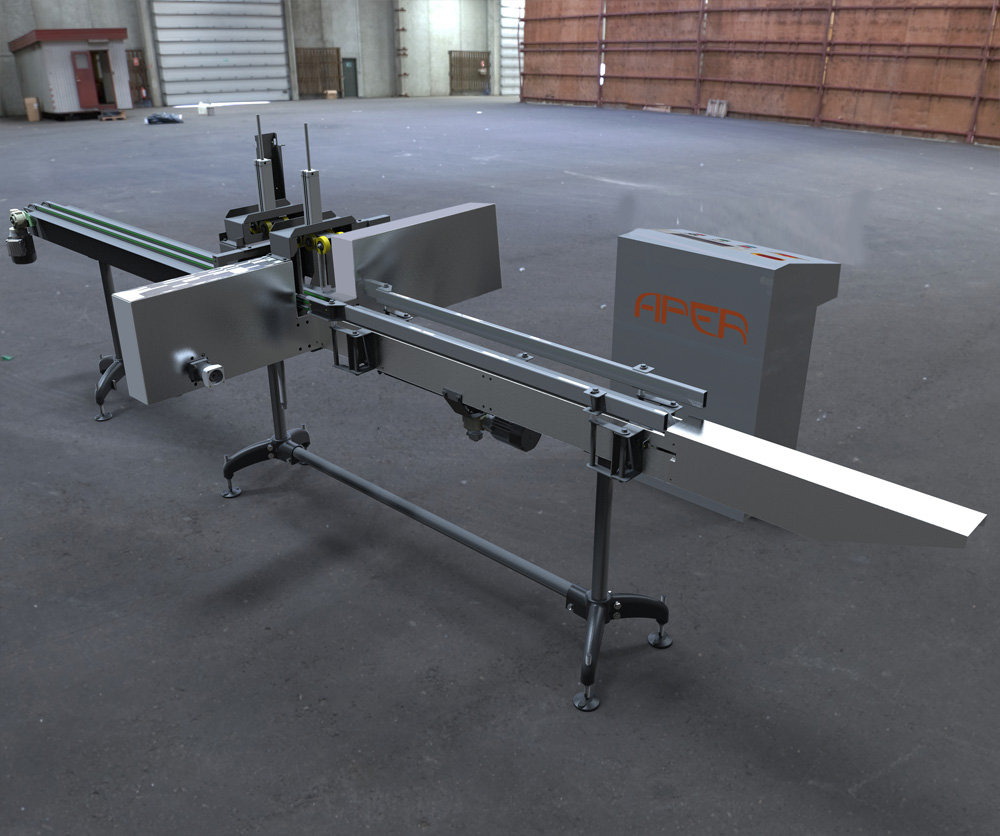 AX-L/ICT Foam Encased Mattress Rail Gluing System

AX-L/ICT Foam Encased Mattress Rail Gluing System
SPECIFICATION
| PRODOTTO/PRODUCT | AX-L / AX-L ICT |
| --- | --- |
| Voltage (v – ph – hz) / Voltaggio | 400/480 V – 3 ph – 50/60 Hz |
| Current (amps) / Amplificatori di corrente | 5 |
| motor type / Tipo di Motore | 2 AC and 2 Brushless |
| | BAR | PSI |
| --- | --- | --- |
| Air pressure / Pressione dell'Aria | 6 | 87 |
| | NL/min | CFM |
| Air consumption / Consumo dell'Aria | 10 | 0,375 |
| | Kg | Ibs |
| Weight / Peso | 120 | 265 |
| | mm | inch |
| | L-W-H | L-W-H |
| Dimension / Dimensione | 4685-1155-1000 | 184,4-45,5-39 |
| Usefull area / Zona Utile | | |
| Maximum rail height / Alt. massima di guida | 170 | 7 |
| Minimum rail height / Alt. minima di guida | 50 | 2 |
| Nozzle size / Dimensione ugelli | 50-100 | 50-100 |
| | | |