HOT MELT GLUING MACHINE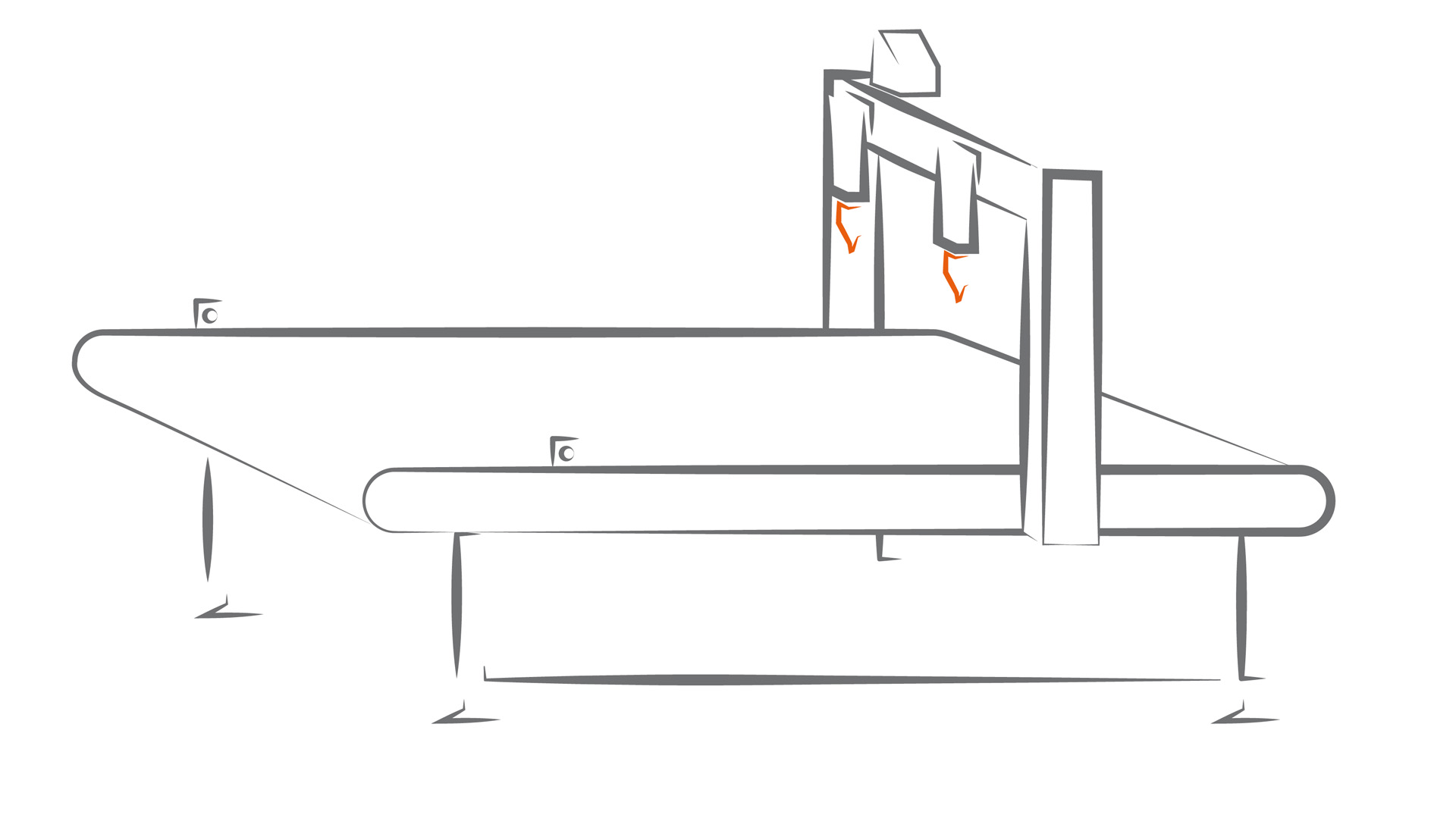 AX-H3 Hot melt gluing machine. The AX-H3 machine has been designed to deliver hot-melt glue and to be able to automate the gluing process in a simple manner. The AX-H3 gluing machine is fully automated and able to autonomously manage the glue delivery phases by means of the control that manages the glue delivery times and paths. 
The number of glue delivery nozzles can be customised and depends on the type of processing to be performed by the machine. The AX-H3 machine for gluing with hot-melt adhesives is managed by numeric control and consists of a conveyor belt in stick-proof material and a glue delivery bar on which a number of delivery guns are installed that varies according to the specific requirements of each customer.
The paths of the glue from the nozzles can be inserted either by recipe directly through dxf file or learnt automatically by the machine according to the automatic detection of the dimensions of the part to be glued.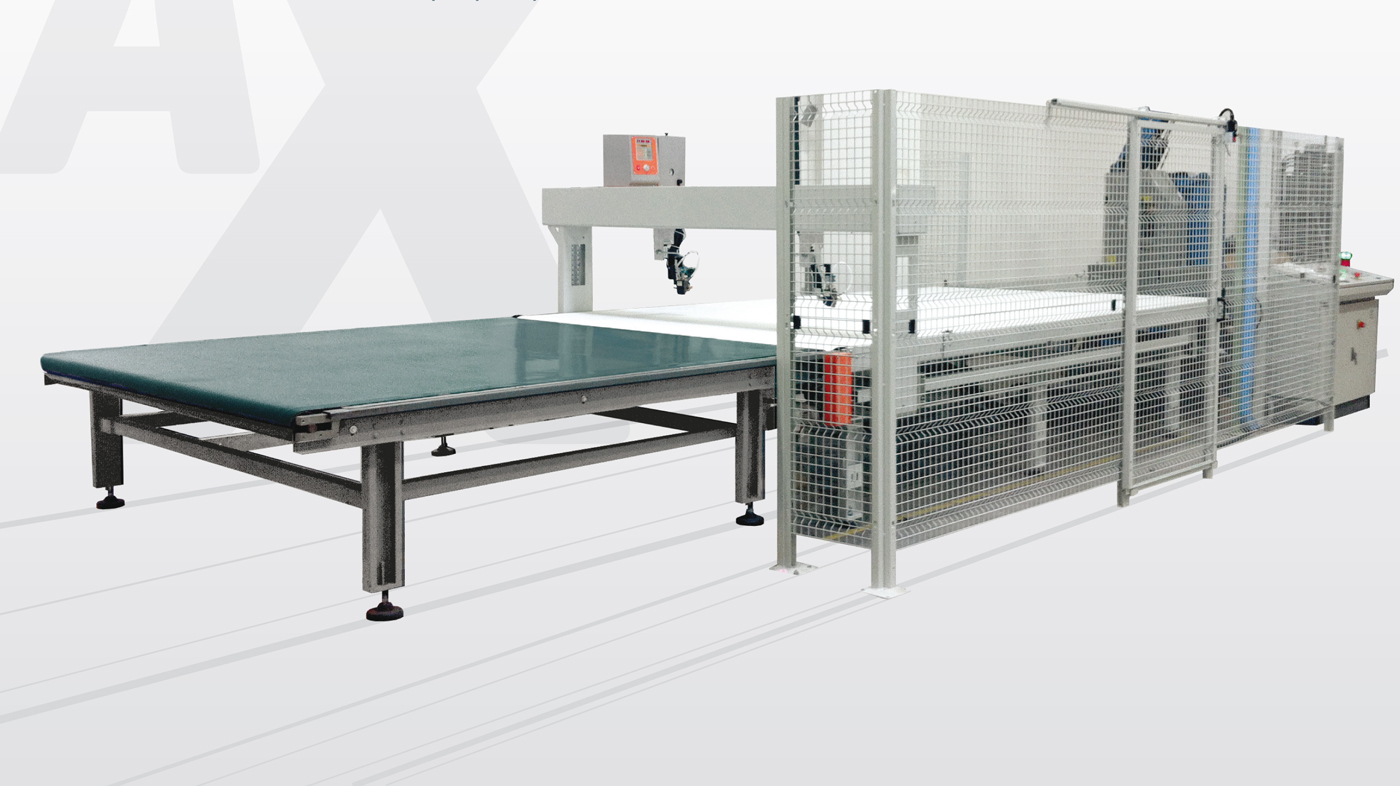 AX-H3 Hot melt gluing machine

SPECIFICATION
| PRODOTTO/PRODUCT | AX-H3 |
| --- | --- |
| Voltage (v – ph – hz) / Voltaggio | 400/480 V – 3 ph – 50/60 Hz |
| Current (amps) / Amplificatori di corrente | 5 |
| motor type / Tipo di Motore | 8 Brushless |
| | BAR | PSI |
| --- | --- | --- |
| Air pressure / Pressione dell'Aria | 6 | 87 |
| | NL/min | CFM |
| Air consumption / Consumo dell'Aria | 10 | 0,335 |
| | Kg | Ibs |
| Weight / Peso | 1200 | 2645 |
| | mm | inch |
| | L-W-H | L-W-H |
| Dimension / Dimensione | 2800-2550-1500 | 110,2-100,4-59 |
| Usefull area / Zona Utile | 2200-2100-400 | 87-83-16 |