HOT MELT GLUING MACHINE FOR ENCASED MATTRESS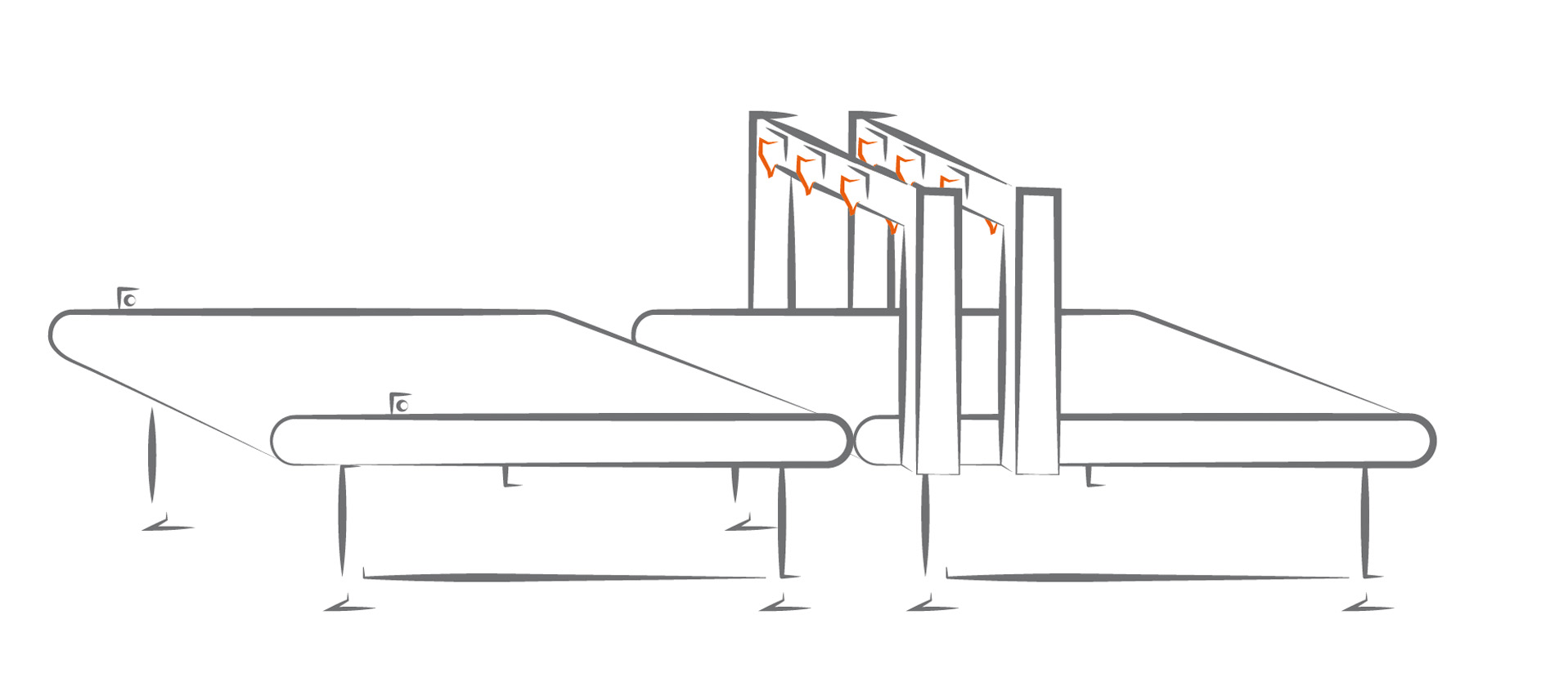 AX-H+ hot melt gluing machine for encased mattress. Automatic machine for hot gluing of springs box. The automatic AX-H+ machine has been designed to automate the glue delivery operations when producing spring mattresses. The AX-H+ machine can work stand-alone or in line with an assembly belt and a press so as to produce spring mattresses in line. The AX-H+ hot melt gluing machine is fully automated, able to recognise the product to be glued and adapt the position and height of the delivery nozzles so as to autonomously manage the glue delivery phases.
The spraying bar of the AX-H+ machine is fitted with a minimum of 5 nozzles that deliver the adhesive (multiline, spiral or single line) both around the perimeter and in the centre, according to the specific requirements, all with separate motorising. The automatic AX-H+ gluing machine is managed by a numeric control and consists of a loading conveyor belt, a conveyor in stick-proof material and a glue delivery bar on which the   hot melt nozzles are installed and move. 
The glue paths of the hot melt nozzles can be entered either as a recipe or taken automatically by the machine according to the automatic readings of the dimensions of the part to be glued so that it is a flexible solution for any type of production lot. According to the type of glue used and the production requirements, the AX-H+ gluing machine is prepared with the best glue feeding system (melter, pressing plate, gear or piston pump etc.).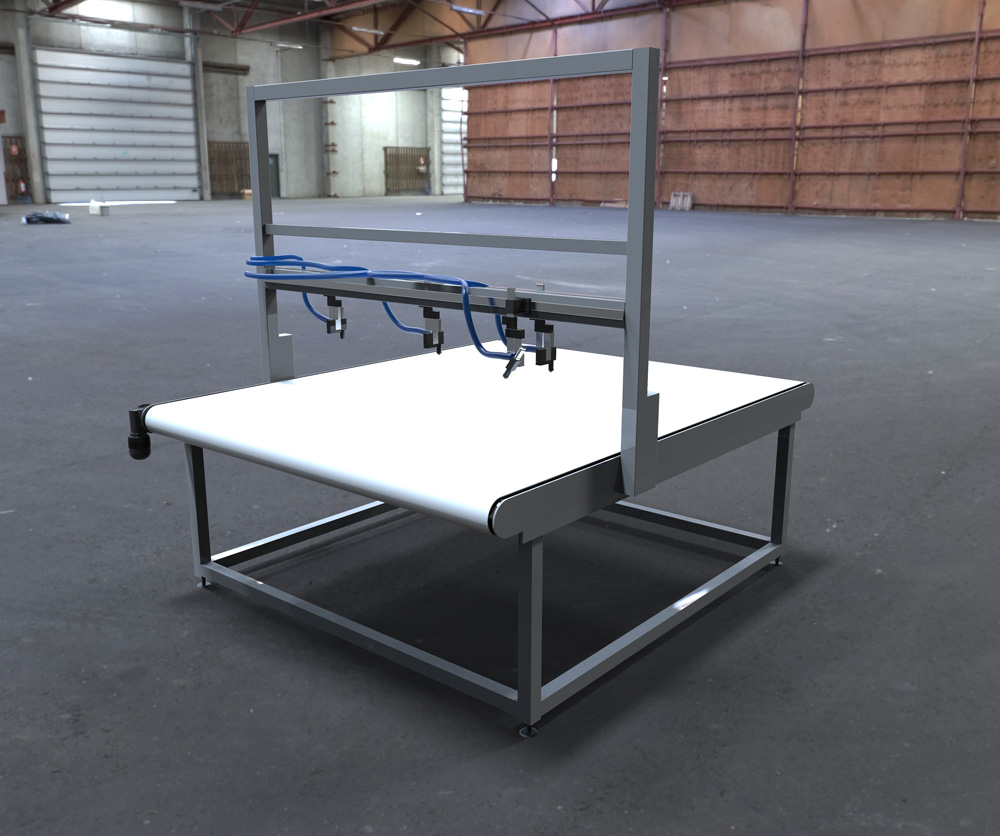 AX-H+ hot melt gluing machine for encased mattress
AX-H+ hot melt gluing machine for encased mattress
SPECIFICATION
| PRODOTTO/PRODUCT | AX-H+ |
| --- | --- |
| Voltage (v – ph – hz) / Voltaggio | 400/480 V – 3 ph – 50/60 Hz |
| Current (amps) / Amplificatori di corrente | 13 |
| motor type / Tipo di Motore | 1AC |
| | BAR | PSI |
| --- | --- | --- |
| Air pressure / Pressione dell'Aria | 6 | 87 |
| | NL/min | CFM |
| Air consumption / Consumo dell'Aria | 19 | 0,670 |
| | Kg | Ibs |
| Weight / Peso | 600 | 1323 |
| | mm | inch |
| | L-W-H | L-W-H |
| Dimension / Dimensione | 5720-2912-2000 | 146,4-114,6-79 |
| Usefull area / Zona Utile | 2200-2100-400 | 87-83-16 |