AUTOMATIC TRIMMING AND CUTTING SAW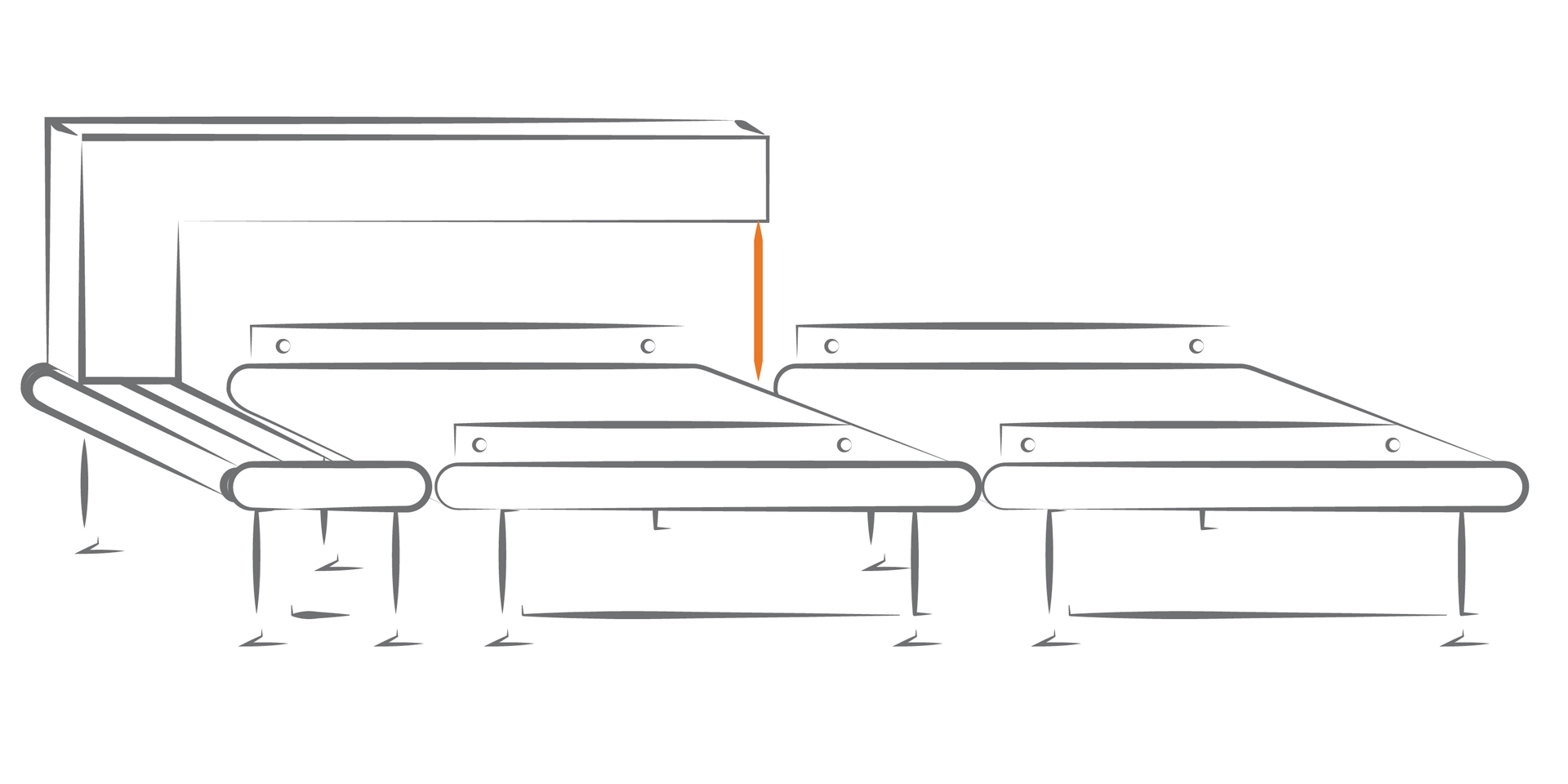 AX-T cutting machine
The AX-T machine is a vertical continuous blade cutting machine, designed to operate in line with Aper gluing systems: it can section and trim sheets or multi-layer products, in automatic or semiautomatic mode, solving problems of manpower and logistics.
The AX-T machine is able to automatically detect the alignment of the mattress being processed by means of the numeric control that manages the machine functioning, to manage the interpolation of the axes, so that the mattresses have the required dimensions, minimising rejects.
The rigid mechanics with which Aper constructs the AX-T machine make it possible to maintain the blade always correctly tensioned, avoiding swelling of the same and to easily cut also multi-layer materials with different densities that are coupled together.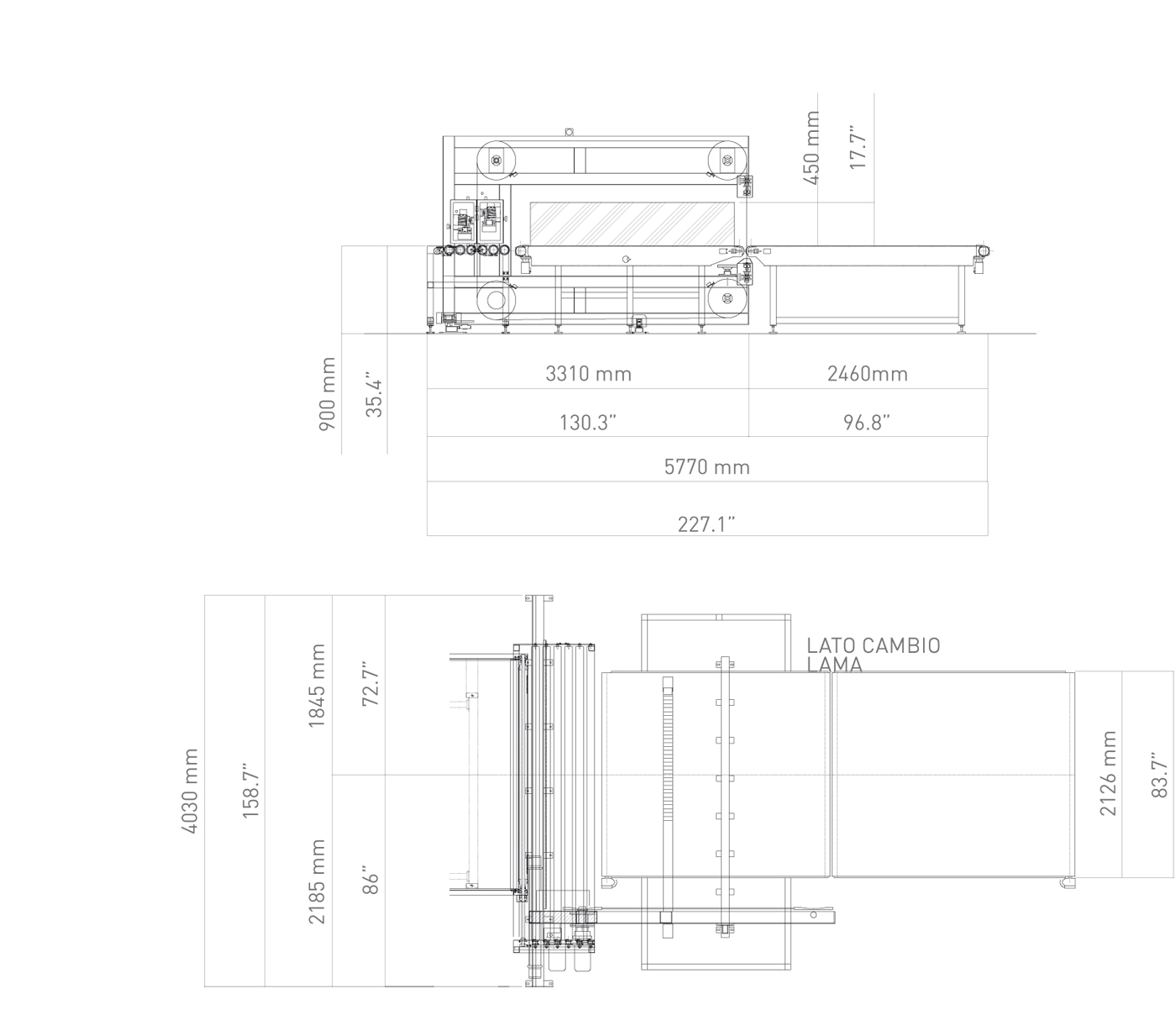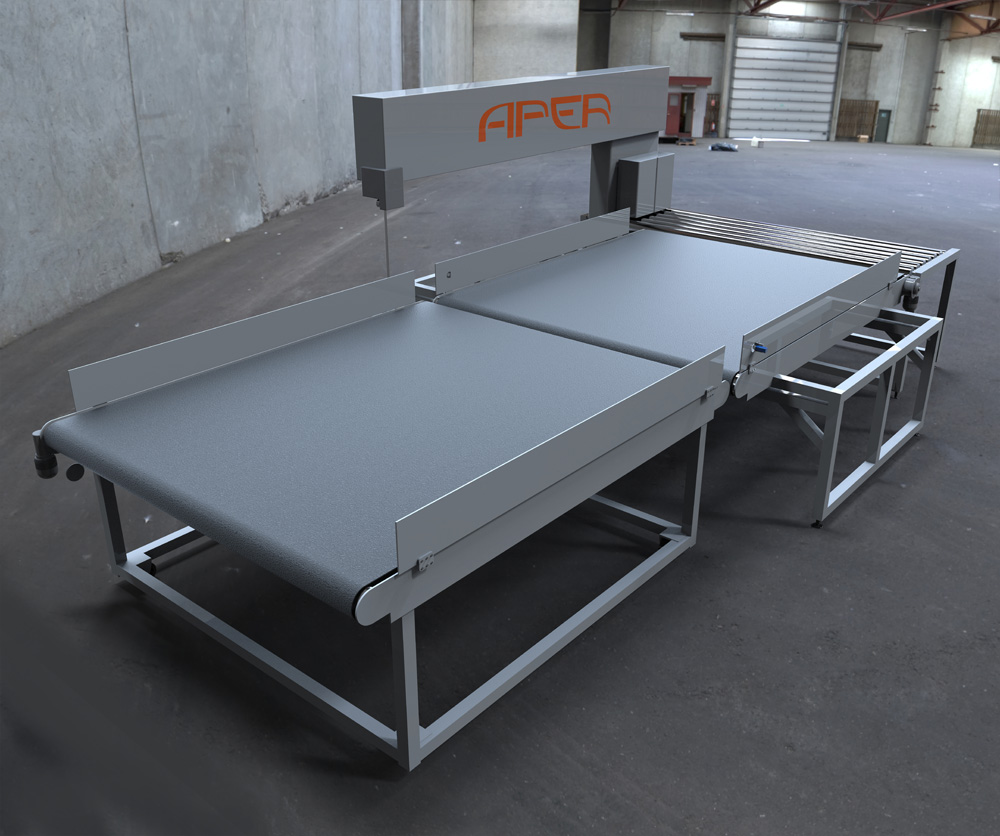 AX-T cutting machine

SPECIFICATION
| PRODOTTO/PRODUCT | AX-T |
| --- | --- |
| Voltage (v – ph – hz) / Voltaggio | 400/480 V – 3 ph – 50/60 Hz |
| Current (amps) / Amplificatori di corrente | 27 |
| motor type / Tipo di Motore | 3 AC |
| | BAR | PSI |
| --- | --- | --- |
| Air pressure / Pressione dell'Aria | 6 | 87 |
| | NL/min | CFM |
| Air consumption / Consumo dell'Aria | 10 | 0,350 |
| | Kg | Ibs |
| Weight / Peso | 800 | 1764 |
| | mm | inch |
| | L-W-H | L-W-H |
| Dimension / Dimensione | 5770-4030-2100 | 227,1-158,7-83 |
| Usefull area / Zona Utile | 2200-2100-400 | 87-83-16 |